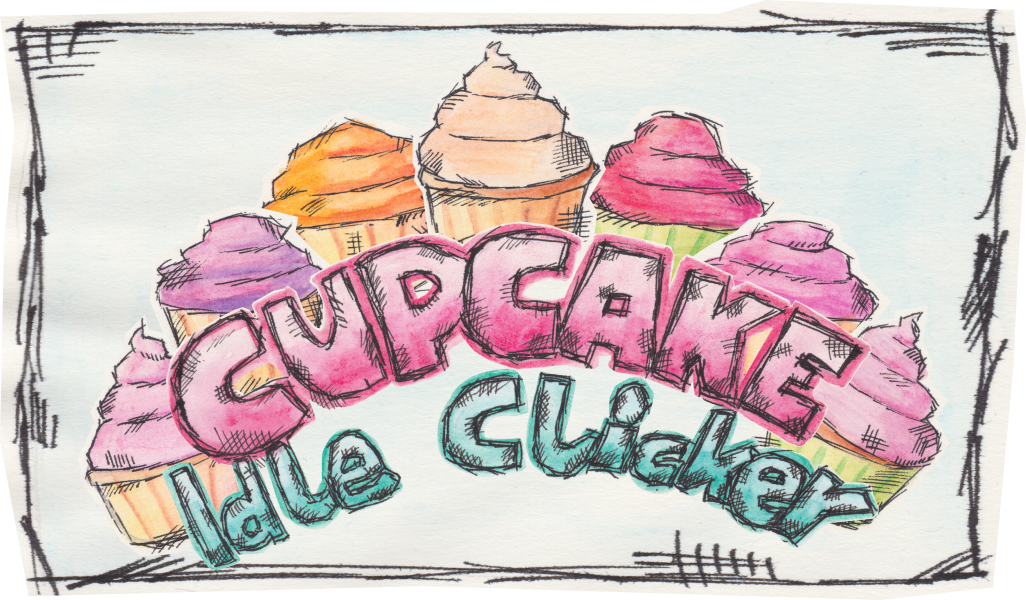 Cupcake Idle Clicker
This game is developed for Ludum Dare 47 with the theme "Stuck in a loop".
The Game
Click the large Cupcake to get more Cupcakes and then buy Cupcakes, which will generate more Cupcakes automatically for you! Every 20 bought Cupcakes from one kind will unlock a new Upgrade! You played for some time, but it feels too slow now? Press the ascend-button and restart with a bonus! Your Cupcake production will move on, even if you are offline! Go to sleep, work etc. and when you come back, you will have more Cupcakes!

About the development
I don't wanted to participate at Ludum Dare this time, because I have a lot of stuff to do (like preparing a long ride and driving 1500km on Monday threw Europe). But the theme was just soooo perfect for another Idle Clicker! And I really wanted to paint Cupcakes! So I took a little bit more than one day to develop this game 😊If I get a lot of positive feedback, I will develop the game even further.
If you liked the game and don't want to miss other games or updates from me, then follow me:
Facebook
Twitter
Instagram
Music:
Ambient Motivational by Alexander Nakarada (www.serpentsoundstudios.com)
Licensed under Creative Commons BY Attribution 4.0 License http://creativecommons.org/licenses/by/4.0/

Comments
Log in with itch.io to leave a comment.
This is my game but 100 times better
Haha thanks a lot 😃 For your first game your cupcake clicker is pretty nice 😃 Keep on learning 😊
It's scaled to last a very long time which is good and keeps me wanting to get to the next level. But it is too much. After days the prestige can only take me from 130 percent and add 20 percent to it. I'm not even halfway through the cupcakes. To buy that last cupcake would take years or decades or longer.
Hello Scisnien 👋 Thanks a lot for your feedback! Yes, you're right, it should be faster to get to the higher cupcakes. I developed this game in around 2 days for a game jam and I think it's hard to balance an idle clicker in a good way in that short time. But I will start working on an update in the next few weeks, put more stuff in there and make it faster! And I want to release the game for mobile.
The art of the game is simply amazing! Love it! The game is at a "basic" state but i really like it. Would love some "buy XX" button. BTW keep it alive :D
Thank you very much for your feedback 😍 The "buy XX" Button is something I will definitely put in the game, when I move on with the development. But for now I have not decided, when I will move on with the development.